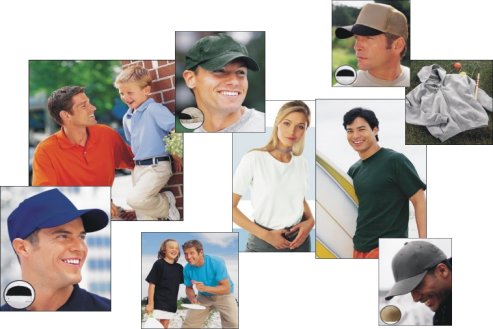 Welcome to ScreenPlay Printing's clothing and accessory page!
Please "click" on one of the two links to view hundreds of name brand apparel and accessories that you can request a quote directly from ScreenPlay!
We are not able to list all of the many products we stock on the website,
so if the product you are interested in is not listed within the two sites just email or
call us directly and we will be happy to check our other numerous sources.
Please add the requested items to your shopping cart and we will reply as soon as possible.